Forensic Detection of Illegally Logged Timber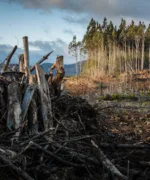 Developing and deploying new knowledge and tools to slow the trade in illegal logging and help conserve forest ecosystems
Dr. Philip Evans from the University of British Columbia described an innovative and timely HIBAR project for the forensic detection of illegally logged timber. The project seeks to develop and deploy the new knowledge and tools from a variety of disciplines to slow the trade in illegal logging and help conserve the world's rapidly diminishing forest ecosystems.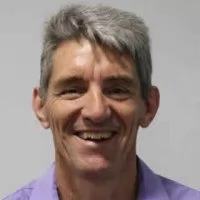 Dr. Philip Evans

University of British Columbia
Watch the full webinar recording and a short video with key takeaway messages below. 
Read the key takeaway messages from all of our webinars here.
Illegal logging – the harvesting, processing and trade of timber in violation of national laws – destroys forest ecosystems, deprives poor nations of income and funds other unlawful activities. Dr. Evans shared his experiences related to this HIBAR project, particularly: (1) the origins of the project and why it is a good example of a HIBAR project; (2) challenges associated with a project involving partners with expertise in many diverse fields, including forestry, material and data sciences, analytical chemistry, forensic science, and law enforcement; and (3) changes within the academic system that would help the project.

Watch the full webinar recording
Watch key excerpts from the webinar