Predicting Readmission for Heart Failure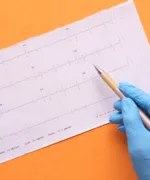 Using AI to develop a tool that enables clinicians and patients to identify early warning signs related to heart failure
Dr. Katherine Kim from the University of California Davis Health shared her experience in designing and initiating an inspiring HIBAR research project to develop a much better tool for both clinicians and patients to identify early warning signs related to heart failure. The project received a 2019 CITRIS Seed Funding Award.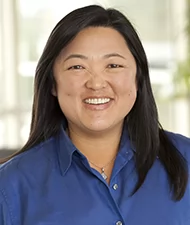 Dr. Katherine Kim

University of California
Watch the full webinar recording and a short video with key takeaway messages below. 
Read the key takeaway messages from all of our webinars here.
This research required the integration of new techniques in artificial intelligence using large and complex data sets with the practical needs of a particular segment of the health care system, with a goal of achieving considerably better health outcomes. Dr. Kim described the approach that she used to design and initiate this HIBAR research project, with particular emphasis on some of the challenges that she had to navigate during the process.
Her research addresses a key challenge related to hospital re-admittance of patients requiring treatment for heart failure. A significant number of heart failure patients develop serious symptoms that require further hospitalization, and there is currently no straightforward way for patients and their care providers to accurately identify early warning signs, so that patients can receive appropriate treatment before symptoms progress. One reason for this diagnostic challenge is the enormous amount of disparate data that is generated during each patient's previous hospitalization and treatment periods. The project aims to develop a mobile application tool through which the early warning sign predictions generated by the data analysis approach can be readily visualized and interpreted by both patients and clinicians, so that appropriate treatment decisions can be made long before hospitalization is required.
Dr. Kim's initial research results demonstrated that predictive learning algorithms developed in artificial intelligence research can be used to analyze this data and uncover early warning signs for individual patients that would otherwise be very difficult to discern. In addition to demonstrating a helpful tool for heart failure patients and their care providers, the preliminary research indicated that some measures that are considered subjective (such as the patient's sense of wellness) can be surprisingly accurate indicators of the need for further treatment.  The new knowledge generated by this insight may prove valuable in a wide range of health care situations.
Watch the full webinar recording
Watch key excerpts from the webinar