Restoring Historical Audio Recordings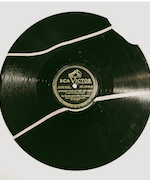 Developing a new digital imaging technology to preserve fragile and deteriorating recordings with historical significance
Dr. Carl Haber of Lawrence Berkeley National Laboratory described an exciting HIBAR project for restoring and preserving historical audio recordings. The process has been credited with restoring many historically-valuable recordings, including the earliest known recording of a human voice and early recordings of the voice of Alexander Graham Bell.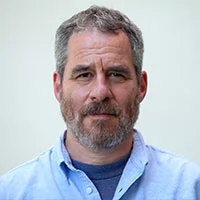 Dr. Carl Haber

Lawrence Berkeley National Laboratory
Watch the full webinar recording and a short video with key takeaway messages below. 
Read the key takeaway messages from all of our webinars here.
Dr. Haber and his research team developed a new digital imaging technology, adapted from their earlier work in creating detectors for particle physics experiments. The imaging system, known as IRENE, uses a high-powered microscope that follows the groove path on an audio recording disc or cylinder and prepares a detailed spatial mapping of the groove. This spatial data is then processed with software that converts it into a digital audio file. The non-contact approach is particularly well suited to safely "play" archived sound recordings, which were often made on now fragile, deteriorating or delicate phonograph cylinders or discs. The process can also be used to recover sound recordings that were designed to be played on devices that are now obsolete.
In 2013, Dr. Haber was awarded a MacArthur Fellowship to continue development of the process. It is currently in use by several archives and institutions in the United States, including the Library of Congress, seeking to preserve and digitize historical audio. In the webinar presentation, he described some of the challenges that the research team faced, and ultimately successfully navigated, throughout this ongoing HIBAR project.
Watch the full webinar recording
Watch key excerpts from the webinar