Welcoming new Institutional Affiliates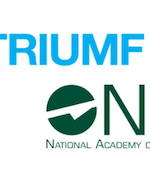 TRIUMF and the National Academy of Inventors
We are very pleased to welcome TRIUMF and the National Academy of Inventors as Institutional Affiliates.
TRIUMF: Established in 1968 in Vancouver, TRIUMF is Canada's particle accelerator centre. The lab is a hub for discovery and innovation inspired by a half-century of ingenuity in answering nature's most challenging questions.

Powered by its complement of top talent and advanced accelerator infrastructure, TRIUMF is pushing the frontiers in isotope science and innovation, as well as technologies to address fundamental and applied problems in particle and nuclear physics, and the materials and life sciences. In collaboration with 14 member universities, TRIUMF's diverse community of nearly 600 multidisciplinary researchers, engineers, technicians, tradespeople, staff, and students create a unique incubator for Canadian excellence, as well as a portal to premier global collaborations.
National Academy of Inventors (NAI): The National Academy of Inventors (NAI) is a member organization comprising U.S. and international universities, and governmental and non-profit research institutes, with over 4,000 individual inventor members and Fellows spanning more than 250 institutions worldwide.

The organization was founded in 2010 to recognize and encourage inventors with patents issued from the U.S. Patent and Trademark Office, enhance the visibility of academic technology and innovation, encourage the disclosure of intellectual property, educate and mentor innovative students, and translate the inventions of its members to benefit society. NAI's considerable and ongoing efforts are in response to the widespread need to change the culture within academia to honor those inventors who patent their discoveries and stimulate the economy by bringing their products to the marketplace.