Improving the National Flood Insurance Program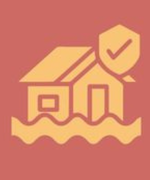 Long-term collaboration of researchers at the University of Pennsylvania and policy makers, insurance providers, and disaster management experts has enabled effective flood insurance policies.
Flooding is one of the most frequent and damaging natural hazards affecting communities across the globe. Over recent decades, under-maintained infrastructure and increased urbanization combined with rising sea levels and extreme weather events caused by climate change have contributed to an increase in flooding, and has resulted in significant loss of life and property damage. In the US alone, between 1998 and 2004 the Federal Emergency Management Agency (FEMA) spent $48.6 billion to fix and replace flood-damaged public infrastructure.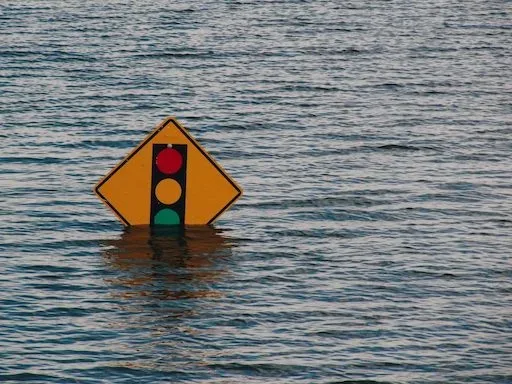 The National Flood Insurance Program (NFIP) was established by the US Federal Government in 1968 because private insurance companies would not provide flood insurance. However, despite the availability of protective policy options, many property owners decide against buying flood insurance, despite living in flood-prone areas. This is often because our innate human biases make it difficult for us to assess the risks associated with unlikely events, and it has been necessary for researchers to develop a better understanding of these biases, and their impact on our decision-making processes, in order to create compelling policies that incentivize property owners to purchase flood insurance.
Dr. Howard Kunreuther, co-director of the Wharton Risk Management and Decision Processes Center at the University of Pennsylvania, has been tackling this challenge in deep collaboration with policymakers, insurance providers, and disaster management experts. As part of their ongoing work, the research team determined that errors that property owners exhibit in deciding not to purchase insurance or invest in loss reduction measures prior to a disaster can be traced to the effects of six specific innate biases. Their research has shown that a behavioral risk audit can assist in designing a strategy to both encourage property owners to purchase insurance and to invest in cost-effective measures to protect themselves against future disaster losses. This work has informed new policies developed by FEMA and has demonstrated that while we cannot prevent our innate biases, it is both possible and necessary to develop and implement policies that manage the risks appropriately.
The effort to improve the National Flood Insurance Program is an excellent example of a HIBAR research project. It demonstrates how new understanding of key aspects of psychology and economics can be brought together to help society better manage low-probability, high-consequence events related to technological and natural hazards. This work has required deep and long-term collaborations with a wide range of partners, including policy makers, insurance providers, and disaster management experts.
Protection against disastrous flood losses is just one example of the importance of behavioral economics in informing and driving effective policies. The COVID-19 pandemic and the effects of climate change are just two examples of the destructive consequences of our inability to intuitively grasp the concept of exponential growth. Society's response to such devastating threats, whether or not we are able to recognize them as such, needs to be swift and aggressive, and co-led, use-inspired basic (HIBAR) research is at the center of this work.
You can learn more about improving the National Flood Insurance Program here: